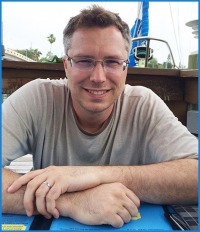 Commission
We tasked US based composer, David James Nielsen with exploring soundtrack concepts for the new Sci-fi TV series, Sentient.
Image by Enric Andrian Gener

Brief
Like all life the, 'Sentient' start with water. With their metamorphosis complete they begin their human journey. 
About the Composer
David James Nielsen entered the musical world playing the piano, starting at age six.  He began composing at age 15 and went on to earn a Bachelor of Arts Degree in Music from the University of Calgary. In 2003, David received a Graduate Certificate in Scoring for Motion Pictures and Television from the University of Southern California.  Since then, David has composed music scores for independent feature films, documentaries, television and web series, short films and more. 

Sentient soundtracks