The guide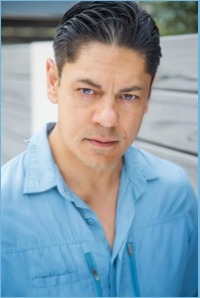 Welcome to Sentient
This is a development site. The team behind Sentient is creating a global Sci-fi TV series.
The goal
The first season will include a pilot plus five episodes. 
Our global teams are modelling their own unique versions based on our formula. 
We seek to sell the content created and the right to remake the work, all over the world. 

Not a team member?
Sentient is an invite-only development community however if you think you've got what it takes to join our team, you can apply to join by contacting the Head of Development.
Just joined? 
Click 'log in' on the upper left hand side of your screen. You'll click-through to a page which invites you to enter your username and password.  Remember, your username is always lowercase without spaces. Your password may be mixed case but without spaces.  
Lost your username and password? Contact us.
We're happy to help.

In the loop
When you join, you're automatically added to our mailing list.

Connected
When we set-up your profile we introduce you to connections you are most likely to work with based on location, groups, languages and skill-base. Think of us like an Agent or Manager, fast-tracking your career and introducing you to all the right people.
Manage your profile
To enhance your profile, change your avatar or send site messages to other members of the team, run your mouse over the top right hand side of your screen where it says, 'Howdy, (your name)'. You can manage your profile from here. Ensure you're logged in to do so. 
Add friends
The add friends function allows you to connect to professional contacts on the site from all over the world.
Start with the latest team members. 
You can never have too many friends. 
Join groups
When you join the team, we add you to groups relevant to your skill base, location and language however you can join any group on the site. 
Get up to speed
Read, view and listen to the content on our Series Bible page. 
Learn about our business model.
Read our Writers' Guide. View our Pinterest visual-reference boards. 
Development schedule
To participate, view our development schedule and book a Skype video meeting with the Head of Development to begin. 

The Leaderboard
Track your share of the intellectual property on our Leaderboard.
Raising money for development is tough. When we cannot pay or can only pay-part, we track your share of the IP in the work via a Leaderboard to ensure you get your slice of the pie. The Leaderboard, designed by Craig Delahoy and David Steinhoff is an advanced and fair way of tracking your contribution during development. 
Got Stamp? 
We seek 100 people to back Sentient with $100 a month.
It could be 1000 x $10. What it has to be, is about providing regular support. Currently, there are team members who carry this burden alone. We thank them for their vision and commitment. 

We don't want your money if you're a starving artist but most can afford at least $10 a month or more so why not choose to be part of the solution?

Remember, this is a global project and we are a global team. This is a game-changer and you're part of it. If you believe in the vision, back it.

We thank those of you who have and will.
You are in our hearts and minds.
You are truly Sentient. 
Contact
Got questions? Want to schedule a meeting? 
Contact the head of development, David Steinhoff.