Jason Williamson – Camera operator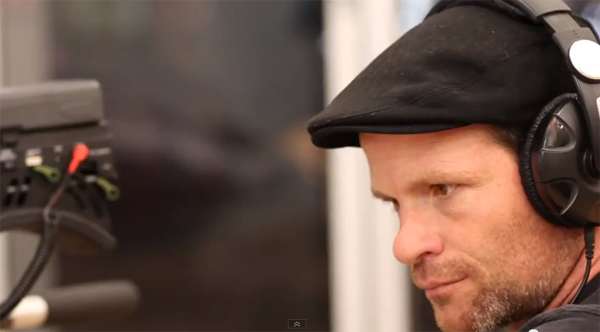 Shooter
By Elizabeth Leigh
Williamson's collaboration with Presence began with his work on, 'Black Cat' a WW2 action-romance.
He arrived at Illawarra airport to help research the project by shooting the flight of an actual WW2 catalina flying boat.
'It was a really exciting day. The HARS restoration team started the cat up for us to film then it was suggested that I go up in a chase plane to film from the air. It didn't take much persuasion.'
Williamson grew up with a love of photography and an appreciation of Australian films. This developed into a passion for the film and television industry. 
His first break was working for the UK reality television show, I'm a Celebrity…Get Me Out of Here! From there he worked on numerous shows, documentaries and other productions, including Big Brother, the Commonwealth Games, The Biggest Loser and MasterChef.
'For its challenges, at the end of the day, it's a pretty cool job and you're doing something you really love.'
About Black Cat 
Black Cat was originally developed as a feature film by Presence Global Entertainment.
For more information contact the head of development, David Steinhoff.