Enhance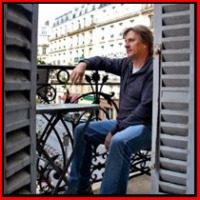 It's all about you
Are you happy? Really?
Take heart. Someone is working towards your happiness. 
We strive to enhance your Sentient user experience.
You may hate your boss, want to murder your partner and seek to set the whole world on fire but at least here, on the Sentient site, you know someone cares and how do we show that? With IT enhancements!
How deep is the love? 

Security upgrade – Anti virus, spam and malware
Due July – August 2015
Whilst we have contained most of the problem, we need a code cleanse. We also need the funding to undertake the code cleanse. 
Configure for mobile 
Due August – September 2015
Team members want the ability to interact via mobile from the start page. We're working on this now by configuring a mobile version of the site along with links to:
Comment
Poll
Review
Join team
Apply for project
Contribute
Invite Friend
Invite Sponsor
Subscribe
Log in lament
Due August – September 2015
Logging in via mobile devices is still like pulling teeth. The 'Remember me' function in WordPress rarely works. We're seeking a commercial plugin to fix this. 
Registration –
Terms and conditions tick box
Due late 2015
Task
Add a Terms and Conditions tickbox and read or download option

Completed

2015
Unknown user issue on Leaderboard repaired
Zen theme, WordPress and Buddypress security upgrade
Addition of the new suite of awards to the Leaderboard 
'Award me' buttons added to everyone's profiles
2014
Unknown user problem on Leaderboard identified
Registration simplified
Leaderboard system introduced
Leaderboard system enhanced
Leaderboard team member – Easy find drop box introduced for Admin
Message text – Grey on black text enhanced with improved colours for better viewing
Comments in Posts – Comment boxes now feature two shades of grey to reveal levels
2013
Buddypress comments system fixed