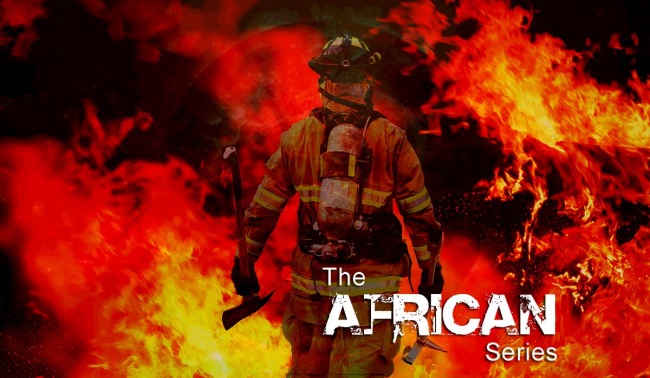 Introduction 
The formula and the science behind our story, has evolved. 
This new content, along with your reviews has enabled writers such as the USA's Joseph DiFrancesco and the UK's Geoff Dupuy-Holder to create more targeted works however some of the original writers, such as Russia's Nikita Ivanenko and Nigeria's Ebuka Okparauzoma found their original drafts required a rethink.

New Africa
The original drafts created by Writer, Ebuka Okparauzoma were based on a freedom fighter battling against the kidnapping of schoolgirls by the terrorist group, Boko Haram.
Ebuka felt that Nigeria needed to be represented as a modern urban society for it to ring true to African viewers. To that end, this latest work of Ebuka's shifts to a new character in a new setting.
Review process
This review will be based on Ebuka's new synopsis and beat sheet, (below). 
Reviewers can read both then either complete Task One, Task Three or both. 
There is no Task Two for this review. 
The next draft of Sentient Africa will be shaped by your critique. 
Special thanks
Thanks so much to Naira Gevorkyan for her contribution to the work.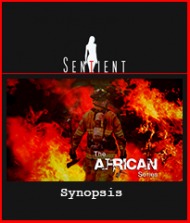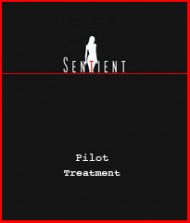 Review task one
Read, rate and comment for 1000 points.
1 star = poor
2 stars = OK but not engaging
3 stars = engaging but it needs serious work
4 stars = very engaging
5 stars = a page turner
Log in to the Sentient.TV site and leave a comment on

how the work can be improved

at the bottom of the post for that review. The comment must be no longer than two short paragraphs.

Confirm you have completed this for your points by emailing the HOD at

david@davidsteinhoff.com

or messaging via the site, (the safest bet).

Review task three
Note: There is no task two.
Read, rate, (using the star guide), then answer the author's 10 questions listed on the post for 2000 points.
We ask each Author to create a list of 10 questions they seek answers to. Read and answer the questions using the Download the Word document embedded in the post, answer the questions and send your work to the HOD at david@davidsteinhoff.com. Confirm you have done this using the Sentient.tv site's messaging system. They will be posted to the site for viewing. You may contact the Author directly to seek clarity re the Qs.

Donate to Team Nigeria 
Think your life is tough?
Being a writer in Nigeria is brutal.
Ebuka doesn't have reliable access to the internet. His equipment is ageing and his scriptwriting software, dodgy. 
We'd like to change that. 
We asked Ebuka to come up with a budget to fund new equipment, software and internet access. US $2-3,000 will cover it.
We now invite Sentient team members to lend a hand.
Donate to Ebuka to help him purchase his new equipment and we will award you points to the value of 10 X on the leaderboard.
Donate $100 and earn 1000 points. Donate $1000 and earn 10,000 points. You choose how much. 
The first thing we're going to purchase for Ebuka is Final Draft Software. 
To help kick-start the fundraiser, the HOD, David Steinhoff will be contributing Australian $200 of his own money so with just a little more from you we can purchase a licence for Final Draft for Ebuka. 
You may not think, helping a Nigerian writer is important. Consider this, Nigeria represents a market of nearly two hundred million people and most of them have access to TV.  Nigeria is our gateway to Africa and you can help make that happen.
To donate,  purchase a Campaign Veteran Stamp and message the HOD, 'This is for Ebuka', to receive your 10 X bonus points!
Thanks so much. We will advise how much has been raised and by who in a mailout in the next quarter.

Soon to be published
Sentient USA – Latest Draft post review 
Sentient UK – First Draft
Sentient Australia – Second Draft

Task three reviews – Top Ten Qs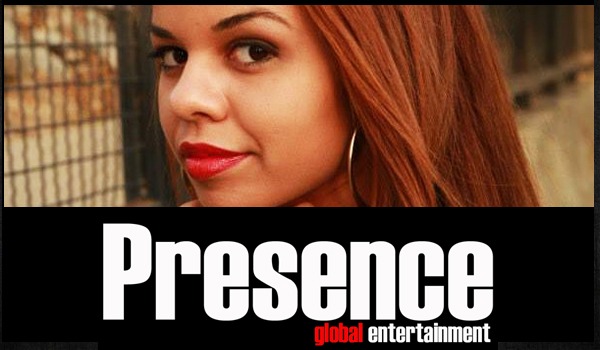 This entry was posted on Wednesday, January 2nd, 2019 at 8:01 am
You can follow any responses to this entry through the RSS 2.0 feed.
Tags: Africa, Africa TV series, David Steinhoff, Ebuka-Okparauzoma, Nigeria, Presence Global Entertainment, sci-fi, sci-fi TV series, Sentient, Sentient.tv
Posted in: dog, Help, Pilot, Sentient, Uncategorized, Writing