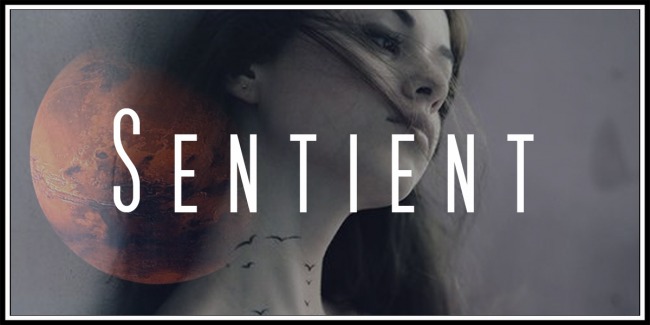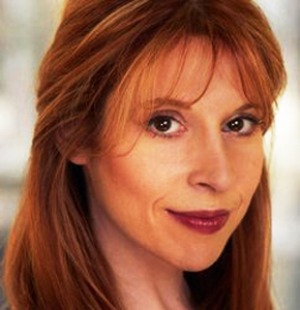 Catch-up
Missed the first two Sentient posts? 
View Part One  – Sentient (featuring the story model, the synopsis, the science and a scene introducing the main character,   'I wouldn't do that').
View Part Two – Sentient, the why (Featuring a scene introducing the theme of colonisation, 'First time for you').
Read a trailer script based on Roderic Byrne's 'Vera or Samantha' story. 

Introduction to the series
Welcome to Part three of a new series bible that will form the foundation for the pilot, first season, and series. This is your, 'Get to know the Sentient' orientation session. Enjoy.
Origins of the Sentient
They may have been travelling since before we became homo sapien. 
They may be the reason we became homo sapien. We do not know their origins.
The way of the Sentient
They are instinct driven. 
They journey through space in seed form.
They seek out planets with a chemical signature they are familiar with.
They spore when they hit an atmosphere then target the most populous predator.
They erase the mind and move in.
How they possess
When the storm hits the atmosphere it creates a hypnotic visual experience mesmerising their targets. The spores float to earth, target the most populous predator and paralyse their brains.
It is not a pleasant experience. Humans bounce off walls trying to get them out of their heads.
The Sentient erase the mind just like a hard drive then move in as a digital presence, (an electronic signal that writes them onto the brain of the entity they have possessed).
What happens after possession?
The human survivors find piled bodies with hemorrhaging from the ears, nose and eyes. They appear dead. They're not. The Sentient are busy writing themselves into the brains of the beings they have taken possession of.
Once the Sentient gain a basic understanding of the body they now control, they head to a mass of water.
Why?
The previous life form the Sentient possessed was amphibious so they go with what they know. When they reach water, they purge.
Think, harbour or lake filled with floating bodies.
Why purge?
The Sentient do not eat. They do not practice peristalsis. They atomise organic material to achieve sustenance. There is no waste.
The Sentient do not overpopulate. The excess of humanity is atomised and absorbed as sustenance. The human survivors discover Hiroshima-style ash piles all over the city, (the remnants of those atomised).
Possession
Humanity becomes real estate.
The body is the building and the tenant is evicted when the mind is erased.
The Sentient move in and take over.
The soul that existed before is erased.
What happens to the bodies the Sentient possess?
Firstly, where they can, they will choose the prime real estate, (the fittest).
Whoever they choose, they will lean down and muscle up.
The mind of the Sentient
The Sentient are not a hive mind. They are individuals. 
They are capable of tribal behaviour.
They may congregate just as we do, especially when there is danger.
They are rewriting the brain of the body they have occupied with their own life experience.
They are discovering our humanity and it is curious to them.
Sentient communication
They are first and foremost instinctual so the need to communicate between them is limited.
If they need to impart an experience they do so by touch. You see what they see or have seen. All other behaviour is instinct. This will change as they experience more of the human journey.
Go with what you know
The last life-form the Sentient possessed was amphibious.
Many of them will head back to the water and begin to adapt our DNA for a gradual return to the sea.
The journey of the Sentient
Humanity is not intellect alone. We are chemical and instinct. Our chemicals change our bodies and influence our behavior. We seek to employ our intellect to shape our lives but for the most part, our chemicals and instinct drive us.
The Journey of the Sentient will be no different. However they may have lived before, our chemicals and instincts will shape their behaviour.
Once they become aware of their sexuality and experience bonding they will practice possessiveness, jealousy and territorial behavior.
So, their journey to becoming Sentient is our journey of being human.
Through this, the audience will develop empathy for them because they want, they desire, they need and those needs are unfulfilled.
Look of the sentient on Pinterest
We have created two Pinterest boards with examples of what the Sentient might look like. You can request permission to pin your ideas and images directly to the boards by contacting the HOD. 
Team members like writer-director, David Nerlich, writer, Amanda Asquith and concept guy Alex Soliven are big fans of Pinterest and often contribute reference images to our boards. Their contributions give visual and video references.
Not registered on Pinterest? Get to it and share your vision for the project.

A human who observes you in a wholly dispassionate way may appear like a predator.
At first the Sentient observe us from the shadows.
They may mimic our behaviour as a learning experience.
If encountered in the flesh they may observe you from a distance but if you approach one, watch out for a palms turned-out gesture.
When they learn how to manufacture spores within the human body they can exhale them either through their palms or mouth to paralyse your brain.
They can choose to atomise you or part of you by touch. It is not a swift process so you'll have plenty of time to suffer if they want you to.
Just like human anatomy, one part can perform a number of functions.
The same hand that can exhale spores to paralyse or atomise can also be placed over your heart or temple to impart 'perspective'.
The same mouth that can exhale spores can kiss.
Sentient communication
Sentient don't employ language.
These are simple, well-evolved and instinct-driver entities.
They can act like a flock, they may employ instinct but if they want to communicate they can impart perspective.
If they want you to understand their view they show you what they see. Seeing yourself through someone else's eyes can be daunting.
The only words one of the Sentient may utter in Australia – Season One might be, 'unique'.
A female Sentient tries to explain her experience of our life-form compared to any other life-form they have experienced in the universe.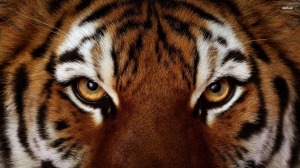 Sentient are playful
Imagine a scene where one of them opens a cage door for a hungry tiger.
The tiger and the sentient stare off then charge at one another.
The tiger pounces and the sentient leaps over the top of the tiger, rolling to a stop and turning back. They repeat this a few times until the tiger realizes there is no meal here for him and moves off.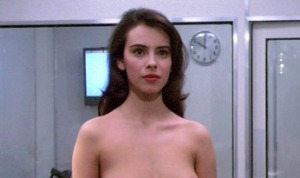 Sentient are uninhibited
Imagine a scene where an attractive person strolls completely naked through the Queen Victoria building. That's a new take on retail therapy. *Image from the 1980's Sci-fi Vampire movie, Lifeforce.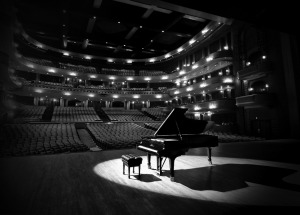 Sentient are curious
Imagine a scene where Dr. Amon Teicher sits down at a grand piano to play 'Moonlight Sonata' in a darkened concert hall then upon finishing finds himself surrounded by Sentient but rather than attack, they touch his hand to encourage another performance. He has mesmerised them.
Add a contrasting edit where those seeking to genocide the sentient, napalm city streets as part of their bait and burn strategy and now you have some real danger for the Doctor but the sentient only wish to hear the music again.
Sentient breaking bad
As our human chemicals begin to shape their behaviour they will experience the sensations of want, desire, jealousy and belonging. Such feelings may overwhelm them and give birth to the very worst behaviour we are capable of.
To love is to want and as any Buddhist will tell you, to want is to feel pain.
The Sentient's ultimate objective
All entities have only two key goals, survival and growth and the Sentient are no different with the exception they can achieve a sustainable existence.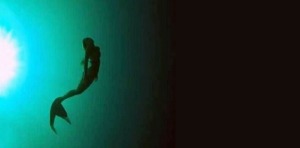 Comments, questions and ideas
Why not add your comments, Qs and ideas by logging in and adding them to the bottom of this post.
Recently NYC team member, actor, Jillie Simon suggested a great idea, 'What happens when a survivor meets their spouse, now possessed by the sentient? What happens if they are one of the sentient that choose to return to the sea? We liked the idea so much it now features in the Australia series where the lead character meets his estranged wife as one of the sentient.
Jillian earned 100 points for that idea and a Collaborator credit.
If you have an idea we can employ, we'd like to hear about it.
The next post – The conflict model
To get started on the pilot we need to sort the conflict model.
We'll be tasking the team to submit conflict models that they feel will drive the structure.
Get the model right and the conflict is organic, rather than forced.
The trick to this is about achieving wholly valid and passionate positions. Regardless of what the players do, they must be able to justify it and truly believe in their choices. They must be passionate and fully motivated. Audiences should be drawn to both opposing arguments/sides and the choices the protagonist makes should allow us to explore theme and message.
Here is an introduction to the combatants and the foundation for the current model. After reading about this model you can log in and comment below.

Combatants – The Sentient
A shark has no ill will towards its victim. It bites because that's what sharks do.
The Sentient seek-out and possess the most populous and dominant predator on a planet.
That's their modus operandi. It's not personal.
The Sentient commence their human journey neutral, observant and curious.
They change when the chemicals, feelings and instincts that drive humanity are activated.
The human survivors' retaliation against them and the way it is conducted makes it personal for the Sentient. When it does become personal, the Sentient become terrifyingly dangerous predators and when they do, we watch the new 'Eden' quickly disintegrate.
Combatants – The human survivors – Those who seek revenge
This group is hardcore, sometimes religious, patriotic, certainly angry and wholly unyielding in their belief that the Sentient are 'untermensch', (and we don't use that term lightly).
They argue the Sentient have occupied our nation, extinguished our culture and murdered our families therefore it does not matter what we do to them; imprisonment, torture, medical experimentation, forced labour, rape, murder and genocide are all considered acceptable.
It is not enough to exterminate them. There is a hunger and delight in achieving punishment. They want to see suffering.
The belief is passionate, expressed and gives license to any number of atrocities.
Their position should be argued as wholly valid to align members of the audience to that view.
Combatants – The human survivors – Those open to change
This group observe great beauty and redeeming features in the Sentient, their innocence, their childlike curiosity and their ability to demonstrate compassion where such is shown to them.
They observe the Sentient can survive without damaging their environment and that they may be better at being human than we are. They seek to establish a relationship with the Sentient though at first they are terrified of them and with good reason. 
Their position should be argued as wholly valid to align members of the audience to that view.
Combatants – Our protagonist and the exploration of theme
For the Australian story, we have chosen an Indigenous Australian Navy officer as our lead character because as an indigenous Australian, he has already experienced colonisation so his perspective is very different to those who are outraged and demand action. 
His choices and decisions explore our theme.
Over the horizon – Future posts and tasks
We have got a lot to cover. The HOD apologises for the slow progress so far in 2015 but here's what has to be addressed. *All of these prepare us for creation of the pilot and the first season. 

The Teaser trailer for our first crowd-funding campaign
ROI (return on investment for team and investors)
Business model (sale of the whole franchise to the major markets for remake versus trying to make selling the locally created content)
Terms and Conditions that secure how we work together and your entitlements
Copyright and your ownership of IP, (intellectual property) on the site
The Leaderboard
The site changeover – Journey to Sentient or to the Presence development site
Changes to Presence
Inner circle management
Actor task – Team up with FX Make up and photographers and create your vision of a sentient character to explore the look
Casting
Composers and theme
New motion graphics
New branding
Conclusion
There is a lot of work to be done to get the series into production. For this to be realised as a local and a global project we need your input so log-in and comment in the space below. Rate the post to indicate your pleasure or displeasure with the content. 
This is a global community and an ambitious project but it is unique in its approach to addressing first contact with an alien species, suggests an origin for our species and allows us to address contemporary conflicts and problems within the theme. We would very much appreciate your comments ahead of the next post – The conflict model.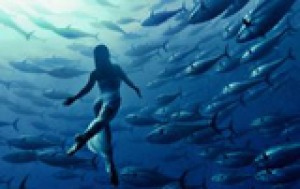 This entry was posted on Monday, March 9th, 2015 at 1:45 pm
You can follow any responses to this entry through the RSS 2.0 feed.
Tags: Alex Soliven, Alien, Amanda Asquith, David Nerlich, David Steinhoff, First contact, Jillie SImon, Lifeforce, Moonlight Sonata, pinterest, Queen Victoria building, Roderic Byrnes, Sci-f, Sentient
Posted in: Day one scripts, dog, Help, Sentient, Uncategorized, Writing