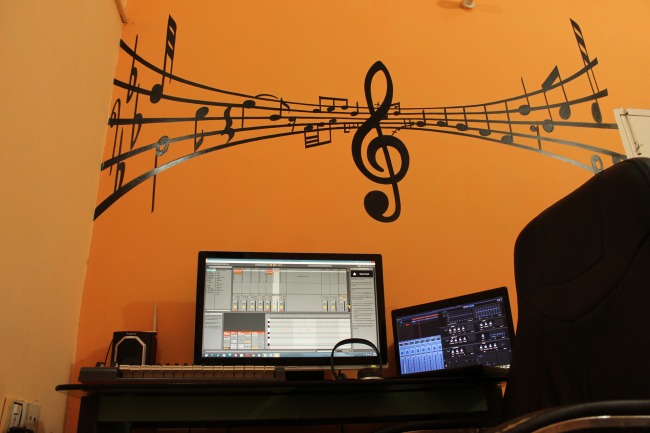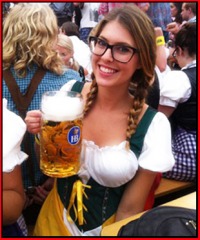 C
Composers of the Journey are talented individuals from all over the world. We invited a few of them to share their process and experiences.
By European correspondent, Elizabeth Leigh

Meet the beat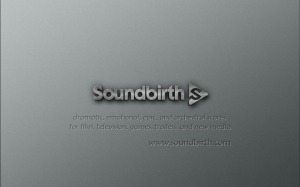 Pedro Alves is a Portugal based musician and producer from Soundbirth.com Pedro is one of three friends who compose for advertisements and film.
"Music is the dream, we live the dream."
Sydney based, Evan Buist from NeedaJingle.com creates sound design and custom music for advertisements, freelancing for agencies and production companies. 
NeedaJingle is a music and sound design crowd-sourcing platform where composers from around the world are able to submit custom tracks to professional projects in an open and competitive environment.
Dale Sumner is a UK based composer for films. Check out his soundtrack for the horror movie Zombie Resurrection.
Hassan Khan freelances in Pakistan and has created music for advertisements, film trailers, documentaries, and movies. 
Sydney based, Craig Delahoy has a long history in producing, writing and composing. He started off at Channel Nine and has moved on to composing his own pieces of music.
"I like dramatic music that paints a picture. I am inspired by soundtracks for film."
Craig has released four instrumental music albums which explore retrospective vibe, mixing synth and drums.
Finding, 'The in'
It's no easy job to get a gig. Here's a few tips.
Evan Buist's approach is to be a jack of all sound trades. A practitioner would normally specialize in sound design, dialogue or foley. Becoming a 'jack of all trades' allows you to put your hand up for any job that comes along.
As well as knowing your craft, it's important to have a good network.
"If you don't know people in the industry it can be really hard to get a foot in the door." -Evan Buist
The exchange between directors and composers can arises from chance. Dale Sumner's work on Zombie Resurrection was sprung upon him at a wedding reception, (which may be prophetic or a comment on the catering, in any case, an apocalypse was coming and Dale got the gig to write the score).

Tales from the collaborators' crypt
'The final work is a collaboration." – Pedro Alves
 The objective is to create a work of music that achieves the client's vision.
 "You might hate it but if that's what they want." – Evan Buist
Evan had a track that wasn't working. The client claimed it wasn't annoying enough so Evan put a banjo in it. It was just horrible, but that's what they wanted. With TVC and radio jingle work it doesn't pay to get attached. It's a job. Add the banjo and take the cash.
Clients can also have a hard time communicating their ideas. If you're not from a music background it can be a challenge to explain your vision. The Composer can help the client to communicate, using genre and other examples to narrow it down.
Craig Delahoy started off in a news department doing sound, from where he worked on various Australian mini series, including Prisoners and Neighbours. Later he worked in corporate video, which he described as a soul-destroying.
"Suits like talking heads and corporate music, it's a sausage factory." – Craig Delahoy
"Each composer faces the struggle of working in collaboration with directors and producers." -Hassan Khan
At the end of the day the job must get done, and sometimes, biting the tongue is in order for a collaboration to run smoothly. Composers are faced with a different way of collaboration with each new team. This is exciting but also creates some real challenges.

The when, the where and saying goodbye
Some composers like to enter the process at an early stage of post-production and others like to begin after the final editing of the film. Dale Sumner says all he needs is a script and he can create a piece of music.
"Give me the basic story and I can work with that information, even without images." – Dale Sumner
Dale, Pedro and Hassan all agree that working at the earliest stage possible is most beneficial. The Journey of the Seeds production will introduce the composers at the earliest stage possible so they are familiar with the script and can initiate a discussion of ideas. 
"It's really good to get a composer on board on an early basis, even at script stage." – Hassan Khan
Dale says the best approach to a project with a complete film is to watch it over a few times to get the feel and let ideas bounce around in his head. For him what comes out the first time is what usually works. 
"The biggest challenge is working out where music is required and where it isn't." It's something I picked up from Elmer Bernstein, who did the Great Escape. His attitude was, does this scene need music and he would tend to argue against it until he felt that it did need.
For Pedro and his team, they pick ideas from samples given to them and will start with a soundtrack that is the main theme of the movie. The rest of the sounds are based on the main soundtrack.
Knowing when to walk away from a piece is tricky.
 "I've heard painters say that you don't finish a painting, you abandon it. Music is our painting," – Craig Delahoy
The Journey team would like to thank the composers for their creativity and commitment to the music industry.
This entry was posted on Friday, July 11th, 2014 at 12:44 pm
You can follow any responses to this entry through the RSS 2.0 feed.
Tags: collaborative communities, composers, Craig Delahoy, Dale Sumner, David Steinhoff, Elizabeth Leigh, Evan Buist, Feature film, Hassan Khan, Journey of the seeds, Journey of the seeds the movie, needajingle, Pedro Alves, soundbirth, soundtrack, TV
Posted in: Composition and soundtrack, Help, Interviews, Uncategorized