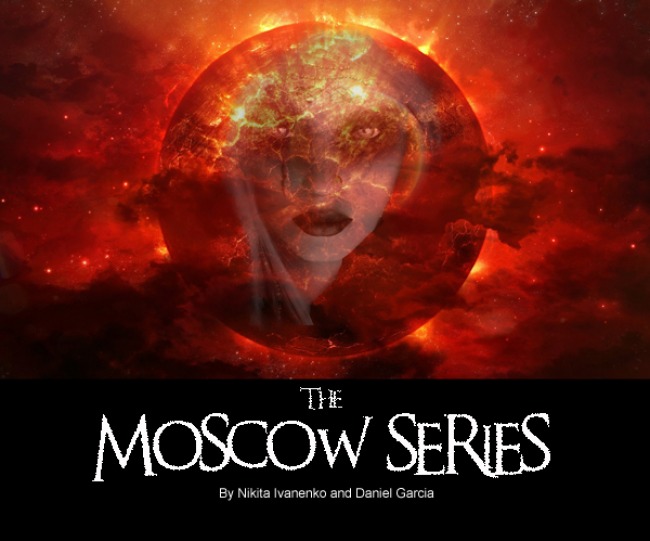 Introduction
Team Moscow's Nikita Ivanenko and Daniel Garcia represent the most prolific writing team on the Journey site. They have provided an enormous amount of content. Their concept work is very impressive. 
As Nikita and Daniel are writing in a second language, there are spelling and grammar errors. In no way should you discount their work because of it. We can fix those. You can complain when your Russian is better than their English. 
The dialogue doesn't hold the same nuances that a native English writer would employ and is often overly long but once again, this is a collaborative site with a lot of native speakers, we can enhance the dialogue. 
Team Moscow has consistently delivered unique story concepts and solutions. Nikita and Daniel are exceptionally talented young writers. We're very fortunate to have them as Journey team members. 
Character profiles 
Team Moscow's series commences with the introduction of two main characters, Veronique Villoing Molnár who possesses Dasha and Manuel Hector Catalina Alvarez Lafarga, Inquisitor of Aragon who returns to possess Dasha's ex boyfriend, the DJ, Vladamir. Two scenes, 'Masterpiece' and 'Farewell' were created to explore their backstories. 
Episodes
Over 24 micro-episodes have been created so far. Each episode runs four to sixteen pages long, is set in Russia and explores the events of Day one of the Journey.
We will be releasing multiple episodes monthly until the whole series has is out. Some episodes come with notes from the HOD. 
The house on the lake
This scene explores the possession. From the moment a person is possessed a deceit is in play where the person becomes trapped in their own mind and the returned soul from the abyss takes control of their mind and body. 
Hell of a night
Originally published as 'Dasha', the scene is set in a Moscow nightclub.
Afterparty
Special thanks
Thanks so much to Team Moscow's script doctor, Amanda Asquith.

Begin the journey
This entry was posted on Monday, June 9th, 2014 at 1:27 am
You can follow any responses to this entry through the RSS 2.0 feed.
Tags: Amanda Asquith, Daniel Garcia, David Steinhoff, Day one, Journey of the seeds the movie, Lilit karapetyan, Maryna Kanivets, Nikita Ivanenko, The Moscow series
Posted in: Artwork, Day one scripts, Help, Uncategorized, Writing