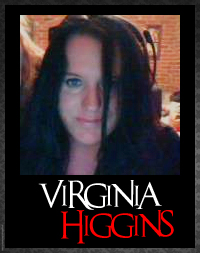 By Virginia Higgins 
Synopsis: An Australian scientist from Pine Gap finds out the truth while nursing his dying wife

Location: Michigan USA and Pine Gap – Australia


Read
Read, rate, review
Signed-in members can:

Read the author's script
Rate it using the gold star system, (above the author's photo)

Review the script by adding comments at the bottom of this page

Pin it
Got a visual idea for the look of this work? Pin it to our, 'Day one' Pinterest board.
Pinterest – Day one

Guide to rating
Here are ten points to consider for ten stars:

Title and synopsis – Do they grab you?
Concept – Is it engaging?
Format – Is it formatted correctly?

Interesting character/s
Dialogue
Drama-conflict, (is it sophisticated, enticing, engaging?)
Action
Film-ability (Is it do-able even as an animation?)
Does it end on a page-turner? (is there suspense?)
Gap, (does the author use gap?)
Don't know what 1-10 refers to?
Then, award 1-10 stars based on your gut OR you can check out our, 'Learn the secrets', notes right here.
Guide to review
Comment below to assist the writer with your ideas and issues with their work, (play nice, leave the biting to the infected).


Adventure is calling… what will you do?