M
Moderators give advice and provide guidelines to their fellow group members.

Members should feel comfortable to ask the moderator questions.
When projects are assigned to groups, moderators liaise with the HOD, (head of development), to become aware of each new project's objectives and guidelines.

A
   moderator may work with the HOD to determine a brief for a project and will help group members stay on-mission for each project.
Moderators may also bring to the HOD's attention unacceptable behavior such as flaming or spamming, (the penalty for which is death or banishment).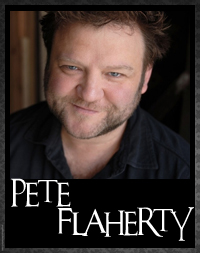 T
o view all of the Journey fan and professional groups check out Pete Flaherty's,  'Groups' page.
Meet the moderators
A
s of May 2013, the Journey site has three official moderators.
Neville Radovic moderates the Think-tank group
Tony Vercoe moderates the Writers' group
Elizabeth Gmaz moderates the Cosplay group
W
anted… more moderators.
Groups can have more than one moderator to reduce the work-load. Many new and existing groups do not have any moderators yet. If you're interested in becoming a moderator for any of the groups, drop the HOD a line.
W
hen you join a WordPress site you do so as a subscriber, (somebody who can only manage their own profile) but there are other important roles including:
Contributor

– Somebody who can write and manage their posts but not publish them, (the HOD or an editor will review the work and then go on to publish it on the site for the contributor).
Author

– Somebody who can publish and manage their own posts
Editor

– Somebody who can publish and manage posts and pages as well as manage other users' posts, etc
Administrator

– Somebody who has access to all the administration features


Journalist

– Someone who interviews team members for the site
Presenter

– Someone who presents new info and does video interviews for the site



 In the near future we will be seeking team members to fulfill these roles and others.


Adventure is calling…. what will you do?
This entry was posted on Sunday, May 12th, 2013 at 10:57 pm
You can follow any responses to this entry through the RSS 2.0 feed.
Posted in: Help, Uncategorized