Name a character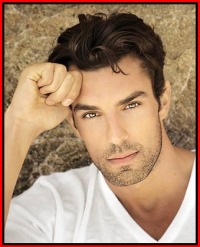 S
Sentient is a new Sci-fi TV series being developed by Presence Global Entertainment.
Purchasing the naming rights for a character
To fund development we're offering character naming rights for sale and auction. 
To date, the characters of scientist, Dr. Amon Teicher and Royal Australian Navy Submarine officer, 'T.J' have been designed in collaboration with Sponsors.
You can name a character in the Australian franchise of Sentient for you, your company, your brand or you can gift right to someone you care about. Naming rights will be made available for auction shortly.

Pre-auction rates
Before auctions commence, you can purchase the naming rights of a character for a flat-rate of AUD $2,500. These characters are available at the pre-auction rate for a limited time.
A Julie Bishop style character who leads the nation after the arrival of the Sentient
A parliament tour guide who becomes the minister's adjutant 
An Iranian born, female Royal Australian Navy NCO who teams-up with Lt. Commander Dowd
A senior Philippine Navy Officer who survives and also teams-up with Dowd
A RAN Admiral
A RAN submarine Captain
A Hillsong style evangelist who is blinded by the Day One storm until their sight is miraculously restored
An Adult entertainer studying for an MBA in Sydney
A Lebanese Australian tradie 
A Commonwealth Chief of science
A female property tycoon who cordons-off and squats vast tracks of the city after Day One

What you get
A character named after you, your brand, company or nominee
A tax receipt for advertising

A Five Star Campaign Veteran's sta

mp

Placement on our

Honor Roll
Credit and promo on our website for you, your company or nominee

IP points on our

Leaderboard

Invitations to

Fan events
Updates on development, casting, shoots and other opportunities to participate
How  to purchase
You can pay by direct deposit or by credit card using PayPal.
Firstly, Contact David Steinhoff, the Head of Development with your choice of name then grab a Five Star – Campaign Veterans Stamp for $2,500 from the drop-down menu or you may choose to direct deposit.
If naming is a gift, advise us of the intended recipient and their email address. We'll let them know a character has been named after them and that it is a gift from you. 
Direct deposit
Direct deposit saves us Paypal's handling fee.
Bank Name: ST GEORGE (Australia)

Account Name: PRESENCE GLOBAL ENTERTAINMENT PTY LTD
BSB: 112 879
Account No: 494006807
Please add your name to the transfer details.
Purchase by credit card with Paypal
What's in a name?
You can nominate…
A whole name
A first name (given)
A middle name
A family name
A nickname
A combination of names
A brand name
A company name
Your own creation
The name can be male or female and from any nationality.
If nominating a brand or company, you must own that entity.
If the name is one of your own creation, it should not be similar to another name employed in a sci-fi or fantasy TV series, movie or book.
We may come back to you with a variation or abbreviation as required.
What a fantastic present!
Enjoy the gift of giving and the benefits of tax deduction for advertising. What's not to like?
Naming rights for companies and brands
The Sentient are unique. They take over human beings and re-write the brain enabling control and adaption of the mind and body. They're better at being human than we are. The Sentient are very engaging characters. 
They don't use names so when the human survivors encounter them they name then based on where they find them. For example, if we discover a Sentient in a Lexus showroom, they get called Lexus. If we find them walking through the QVB shopping centre in Sydney, we call them QVB. 
We can craft scenes to introduce characters in a location and theme them in a unique way to represent a value that your company, brand or product represents.
Long after TV advertising campaigns are forgotten, a Sentient character will continue to be talked about. We're interested in hearing from potential corporate Sponsors to explore the possibilities. 
To start a conversation about this, contact the Head of Development, David Steinhoff.