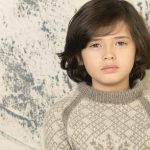 @pj
active 2 years, 10 months ago
Hero points:
2,055

Sentient Executive Producer
Value: 1000 Hero points
Name
Full name

PJ Peter James Holt – Actor

First name

Peter

Surname

Holt

e-mail
How did you find us?

Linkedin and Steiny

Location

Brisbane QLD Australia

About me

Small in size. Mighty in sprit.
Actor Model
My mum Jennifer manages my day to day from life to my social media to my schedules and Charmaine Gilchrist is my agent, However Jennifer is my manager when comes to life in general… I don't mess with her haha nothing comes to me except through the hand of the #bosslady, (that's mum).
Work

Short film
2015 2015 Jack supporting role Broken Together Initiatiave Production / Hilary Dorst
2013 – 2013 Child One more thing Initiative Production / directed by Josias Lundager Jensen

TV other
2008-2008 Child – show opening and 7 segments Wurrawhy 10 Network

Video
2016 – 2016 Lead Ghosts (music video) Spill Films Ltd / Director Bradley Murnane

Student film
2014 – 2014 Charlie ( lead Role) Chasing Ghosts Zac Hutchinson Griffith University

Commercial photographic
2016 – 2016 Child Model – Tuxedo shoot Modelling Tony Barlow
2011 -2011 kid Lifestyle shoot Ben Ryan Photography

Other
2014 – 2014 PJ ( child in the candy store) Project One Shot Stage One / Darwin Brookes

Websites

https://au.linkedin.com/in/pj-peter-james-holt-605339113
http://www.castittalent.com/PJHolt
http://www.twitter.com/PJ_Holt1

Quotes that inspire

I'm not short! I'm compact.