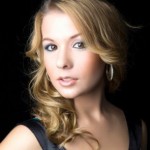 @natalie
active 10 months ago
Hero points:
655
Name
Full name

Natalie Smithers

First name

Natalie

Surname

Smithers

e-mail
How did you find us?

Linkedin and Steiny

Location

Sydney Australia

About me

I received a diploma of screen and media at sydney film school in 2012.
I've worked on several short films in sydney.
The role I enjoy most is assistant director, however also enjoy continuity.
I'm currently trying to obtain rights to write a script based on a book series, I love fantasy and once I read a series that I loved so much I decided to go to film school and learn what I could to try and bring this dream to a reality.