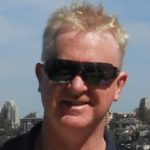 @mdowd
active 3 months, 2 weeks ago
Hero points:
50,220

Sentient Specialist
Value: 1000 Hero points
Name
Full name

Dr. Michael Dowd – Navy reservist – Medical advisor to Sentient

First name

Michael

Surname

Dowd

e-mail
How did you find us?

Original Shareholder with Presence

Location

Sydney Australia

About me

Original Shareholder – Presence

Surgeon, specialist, Navy Reservist.

Medical Advisor to Sentient.