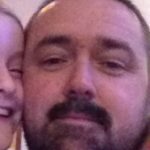 @mattygodfrey
active 2 years, 4 months ago
Hero points:
25
Just recently finished on the DC production of Aquaman Filmed in SEQ , Working in the Art and Construction departments, Loved it.
View
Name
Full name

Matthew Godfrey aka Matty G

First name

Matthew

Surname

Godfrey

e-mail
How did you find us?

Linkedin

Location

Gold Coast

About me

My profile speaks for itself, and I speak for myself, I have served as an Engineer in the RAN for 8 years as a Marine Technician, I feel that this may help the Sentient for factual integrity. I also hold a number of other qualifications, I have worked on a few Feature Films behind the scenes. Thor being on of them in Steel Construction Fabrication, Pacific Rim II location Runner, and Aquaman Construction Fiberglass, I look forward to offering my services if required either in Sydney or wherever the 1st or 2nd unit film. In closing I love what I do and I do what I love. I also have a fascination and love for Disney and Cosplay. Just thought that I would throw that in…..

Twitter:- Mattygodfrey1

Websites

https://www.facebook.com/groups/1671218473189386/?ref=bookmarks

https://www.facebook.com/groups/1936711726563384/

Quotes that inspire

You have your leaders and visionaries, you have your millionaires, and entrepreneurs. I follow only one and with his vision he created something that will never diminish the ability to create memories, Some of his quotes are as follows.

Enjoy and have a brilliant day team.

We keep moving forward, opening new doors, and doing new things, because we're curious and curiosity keeps leading us down new paths.

I only hope that we never lose sight of one thing — that it was all started by a mouse.

All our dreams can come true, if we have the courage to pursue them.

It's kind of fun to do the impossible.

The way to get started is to quit talking and begin doing.

You can design and create, and build the most wonderful place in the world. But it takes people to make the dream a reality.

When you believe in a thing, believe in it all the way, implicitly and unquestionable.

The more you like yourself, the less you are like anyone else, which makes you unique.

You may not realize it when it happens, but a kick in the teeth may be the best thing in the world for you.

Disneyland will never be completed. It will continue to grow as long as there is imagination left in the world.

Walt Disney.