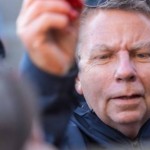 @ian
active 4 years, 7 months ago
Hero points:
140
Name
Full name

Ian Sparke – Production Design

First name

Ian

Surname

Sparke

e-mail
How did you find us?

Old pals with Steiny the HOD

Location

Brisbane QLD Australia

About me

Costume Designer , Military / History Advisor , Producer
Sparkefilms Studios
1973 – Present

My key responsibilities are to oversee the continued growth of the design side of Sparkefilms Studios .
To take design teams to outside productions wanting our experience and knowledge…..
To endeavour to assist our production team at Sparkefilms to get our own productions underway – to assist the overall industry get more positions for cast and crew.
To maintain the honesty and decency and work ethic that I had when starting work all those decades ago.