Sentient Australia – Season one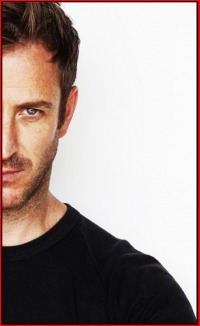 Inciting incident
A portal opens in the upper atmosphere releasing a waterfall of red spores. 
As the stream descends to earth, a storm grows, engulfing the planet and unleashing chaos. 
Synopsis 
When an alien holocaust is unleashed on humanity, a Navy diver takes command of the survivors to fight back against an ever evolving, ever more frightening, newer version of us, the 'Sentient.'
Protagonist
Royal Australian Navy diver, Lt. Commander Michael Dowd is a patriot, a man of action and an Indigenous Australian. 

Theme
Sentient's theme is leadership. 
Discover the Theme of Sentient and the author's inspiration to create it. 
The theme document explores, 'The smartest guys in the room', colonisation, radicalisation and the patriot betrayed.

Meet the Beat
Read the Pilot Beat sheet.

Meet the characters – Discover their world
On Pinterest?
For an introduction to and a visual exploration of the characters and their world, check out Presence Global Entertainment's Pinterest boards. 
Look of the Sentient, Arrival of the storm, After Day One,
Lt. Commander Michael Dowd, Kayla, Senator Connie Vickers, Dr. Amon Teicher, Heidi Fisk, Commodore Laurent Freisner, Sam, Rabi, Vice Admiral J.Deakin Frank, Lt. Aiden Frank, Senator Bernard Hass, Senior Constable Wasim Sabban, Beata Rosen, Topik Senninger, Captain 'Jimmy' James Ramos, Able Seaman Che Amiri.

 Season One – Australia