Urgent appeal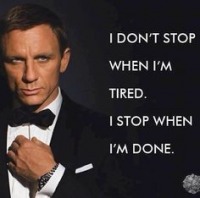 Screamers
To save the loyalist of our supporters having to deal with DP and Telstra, we are contacting you one week ahead of the deadline so as to allow you to pay Presence Global Entertainment direct using direct deposit or Paypal/credit card. 
You may still elect to pay the bills direct. They are waiting keenly for your perusal below. 
Times Four
There are very few regular supporters. Cash is time. Time saved. I value it so much that from now on, our regular supporters will receive a multiple of four times the points. Contribute $100, earn four hundred points. 
The Australian dollar
For our international supporters, the AUD is now cheap, cheap, cheap.
Total outstanding 
Our total outstanding for the bills on this page comes to under $700 but we have motor vehicle, company registration fees and tax return bills due by March worth another $2,500.
Course of action
I work part time.
To meet the bills, I will take on full-time work or at least more work from March. This will slow progress to a crawl but I see no alternative. 
We cannot raise sponsorship or grants until we complete the first season's script for the Australian series and a trailer. 

Consolidation 
To reduce time burden on the HOD, recruitment of new members will largely stop but I will be advising members they can invite new team members directly. 
Replies to communications will slow. Not for our regulars or solid team. 
We will cease working with foreign teams to create new franchises and lock into the four franchises of Australia, Germany, Africa, Russia. 
These teams have established traction. We know they are in it for the long haul. 
News
Out this weekend:
'The Sentient formula', the concise guide to structure and events for the Pilot and an introduction to the first six episodes. This has been some six months of work and has been worth the wait. It will lay the guide for all of the international teams and the reviewers. 
Out next week: 
The Shane Brennan page – A link any member can post in their social media with one message, 'Shane Brennan, look at this, 'Sentient', a new Australia Sci-fi TV series.' 
Out now: 
News:
Gods of Eden

and LA based singer-songwriter

Reagan Brown 

are both exploring the creation of a unique song to kick-out of the Sentient trailer soundtrack

Sponsorship specialist –

Kristen Almer 

joined team Sentient

Katheryn Swann

has opened an office in LA and struck a deal with Paramount for production. Katheryn is looking to fund a Sentient series

We have connected with for talent and other

In order of screaming


Thanks team!
Thanks so much to those who have gone out of there way to help in the past.









How come you guys are broke?
Presence has invested hundreds of thousands of dollars to create a global community, a global franchise, a tracking system for IP, website development and much more. 
As far as the cost of operation of the site is concerned, the business model for the community presumes over five hundred members contributing on average $20 per annum to raise $10,000 to cover all basic costs.
We are now headed to seven hundred members and many more subscribers and we aggressively promote Campaign Veteran Stamps and reward them with points in the work yet our total raised is less than $3000 per annum.
We are not seeing a reward for the effort being applied. 
Do you have a plan to address this problem?
Ahead of you there.
Just published our new Business model and Sponsor offer. We are working hard to find the sweet spot that will entice potential Sponsors to back the play and make Sentient a reality. Your help now, fills the critical gap and enables us to continue.
Should the HOD draw a salary?
The HOD doesn't draw a salary. The HOD's earnings from external sources have kept Sentient alive for a very long time. 
So what? There's other projects
Can you can name one other production company that:
Tracks your contribution on a leaderboard for a slice of the pie?
Engages you in a global community working on the project
Connects you with team from all over the globe for travel and your other projects
Empowers you to work on a sci-fi TV franchise of this nature
There is nothing like Sentient and there is no community or development system like Sentient.
We would be most appreciative of your help
We constantly push forward in these very challenging times for independent production. You could be the person that keeps the dream alive. Will you?