Elizabeth Gmaz
I
Into costume play? Look good in latex or body paint? Welcome to the world of Cosplay and Liz Gmaz.
Cosplay is a performance art. Its practitioners create what they wear then wear what they create. The culture of Cosplay is based on fan fiction and fantasy costuming.
Liz Gmaz introduced Cosplay to the Journey site and is the moderator of the Cosplay Group.
Her role is to liaise with our costume and FX make-up team, to examine their designs and explore how Journey's cosplay community can bring those costumes to life for Cosplay events.
Cosplay events such as Katsucon, Fanime, Anime expo and Supanova have huge followings and take place all over the world.

By Elizabeth Leigh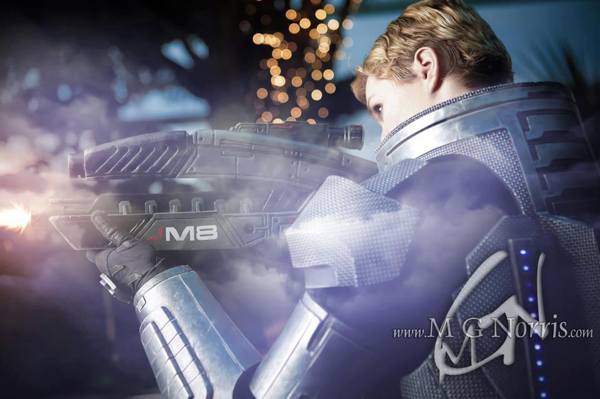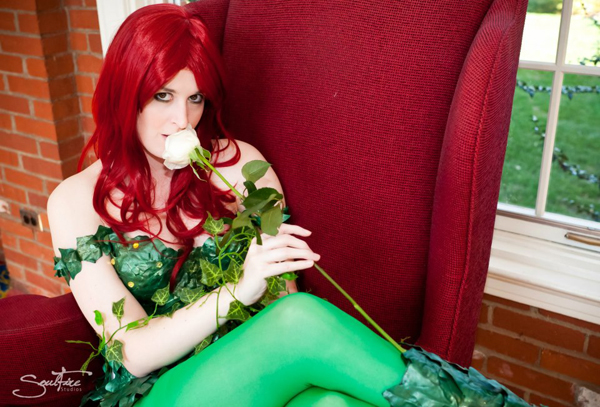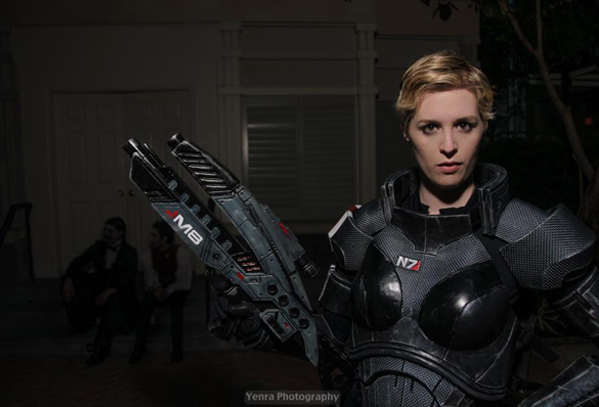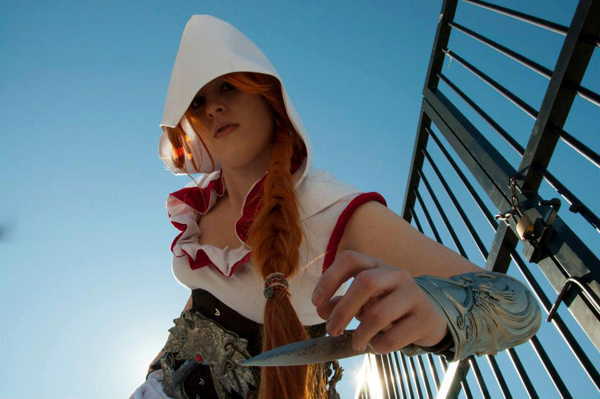 L
iz designs the look of characters. Cosplay allows her to express herself as a designer and as performance artist. During the day she works in an office environment but come the night…
"I feel like Batman sometimes, a professional in the day and a mystery at night."
Liz's Cosplay involves representing many types of characters from video games to comics and anime, with each character expressing a different part of her personality. Her goal in life is to become an actress.
"I flourish in environments where I can be creative and entertain the people around me. Growing up, it always seemed like a far off dream that would always remain a dream. However, in the last year and a half, so many amazing opportunities have come my way, that I find that my dreams can definitely become reality."
S
o far the highlight of Liz's career has been her involvement with David Steinhoff and the J.O.T.S team. 'It's a dream come true. If it wasn't for the Cosplay community and the openness of our work, I would never have received such an opportunity.' Along with her Journey on the site, Liz will never forget the day where she had the opportunity to not only meet but hug Stan Lee, former president and chairman of Marvel Comics. 'Getting a hug from Stan the Man pretty much made my nerdy little life complete.'
Liz is honored to be a part of the team. 'I find that J.O.T.S is an amazing community of hardworking and dedicated individuals who love what they do. The passion these people put into their work, no matter what field they are in, is awe-inspiring.'
With such high ambitions, mixed with a little bit of crazy, Liz needs a strong figure in her life to look up to. Her greatest inspiration is her mother, who pushes her to never give up. ' She knows that I am capable of great things. If anyone knows how to be tough, it's my mum. She's a cancer survivor, dedicated mother of 3, and is still in a loving marriage with my father after 30 years. I know, right? She is my idol and my best friend. If I could be half the woman she is, I know I could do anything.'
Liz has proven her dedication to Cosplay and also to the site. She is currently looking for new Cosplay recruits who are prepared to suggest design development and view the works of production designers. It is a pleasure to have someone as fresh talented like Liz on the site. We all look forward to seeing her flourish in her future endeavors, whether that be in or out of costume.

Join the COSPLAY group
 Check out Liz playing Mass Effect's, 'Commander Shepard', 3 minutes, 10 seconds into this Acksons Creatives' video taken at Katsukon, (National Harbor, Maryland USA)